High School Academy FAQ's
What type of training will my son receive while attending 4A?
---
Your son will receive "performance training" and "skills training" from TNT Elite Hoops. The performance and basketall training will be 4 times per week. A team practice will also be conducted 4 times per week. The length of each session will be determined by the coaching staff based on needs of each player and the team as a whole. 4A believes, along with Central Florida, TNT Elite Hoops are the best at what they do. We have affiliated ourselves with them so that your athlete can reach their goals.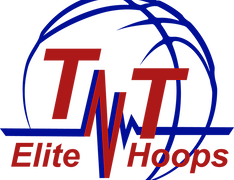 ---
What education programs are offered to my son?
---
Your son will be signed up thru Florida Virtual School. We will enroll your son into the "Flex Program" which allows your son to start and finish at their own pace. We will provide staff to help mentor and tutor your students while taking FLVS. FLVS offers all NCAA approved core classes along with "honors", "advanced placement", and "dual enrollment". The link to answer all your questions is below. FLVS Flex-Time Faqs www.flvs.net/flex/faqs
---
What schedule will 4A play?
---
4A will be playing local High Schools, Sports Academies, and Post-Graduate Programs throughout Florida and the USA. Your son will be exposed to top level players as well as playing 30+ games during the year.
---
How long is the school year?
---
The 2020-21 academic school year will start September 8th, 2020 and run thru April 30th, 2021. Your son will be off on Wednesdays to work from home and rest physically.
---
---
Post-Graduate FAQ's
What type of training will my son receive while attending 4A?
---
The 4A PG program is an extensive training program that will include "performance and skills training" provided by "TNT Elite Hoops". Skills and performance training sessions will take place 4-5x a week. Team practice, led by Head Coach Perry Bromwell, will be conducted 4-5x a week as well. Your son will be in the gym a minimum 3-4 hours along with having the opportunity to participate in open court runs at the training faciliy or at local athletic clubs. We believe the training your son will receive will be second to none and will give them every oppourtunity of reaching their dream of playing collegiate basketball.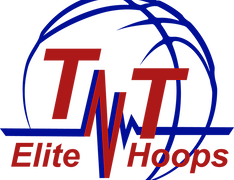 ---
If my son needs academic help or would like to attend a college part-time, what is offered?
---
Students in need of academic help such as grade recovery or SAT/ACT prep will be offered by one of our affiliate institutions at a cost to the student or thru online SAT/ACT prep. If you are a student who needs grade recovery, please contact 4A for specifics that must be met. Students from out of state that would like to take college classes, we advise you to take online learning from a local college in your state. This will help you qualify for in-state tuition. When doing this, please check with the teacher of the class you are going to sign up for to make sure they do not require you to test in person at the college. Since you will be in beautiful College Park, you will not be able to take any test at the college. You will want all of the class to be offered online. Students who wish to attend a state college may attend Valencia College or Seminole State College. Valencia College offers a Winter Park campus which is near minutes from the training complex. Your son may take a part-time load, please check with Valencia or Seminole to see what they consider part-time, which will then transfer to the college of his choice. Make sure that you do not reach full-time status as this will cause you to lose a year of eligibilty. After applying and being accepted to you local college, your son could also qualifiy for Finanical Aid which could be used to help pay for the PG tuition.
---
If my son is a boarder, where will he stay and who supervises him?
---
Your son will stay in one of our apartment complexes we have began a partnership with. He will be in an apartment with a "house monitor" who will be in charge of making sure your son follows all rules and regulations pertaining to "student-life" while in the apartment. This will include a curfew, mandatory study time, food et...
---
What does a traditional day look like for a boarding student at 4A?
---
If a boarder, your son will be woken up around 7 AM M-F and will be fed breakfast before leaving for the facility. If you son isn't a boarder, he will be required to be at the training facily by 8:30 AM M-F. After arriving at the facility, each student will receive a combined performance training/skills training session. After this time, players will have time for their lunch, lunch will be on their own. After lunch, each member of the PG program will attend a "team practice". When team practice is over, your son will have academic/leisure time. Boarders will be fed dinner during this time. Game days will consist of light workouts as to keep your son as physically fresh as possible. Weekends will consist of games and community service outreach program. They will have the ability to get back into the training facility for individual work on their own.
---
How many games will 4A play and how will my son receive exposure?
---
4A will be playing 30+ games against Junior Colleges, college JV teams, and Post-Graduate programs throughout Florida and the United States. Each game will be filmed so that each player has access to send game films out to college coaches who inquire about them. 4A will market your son to over 2000+ coaches that we have in our database. Also 4A player will have the ability to participate in many different exposure services to maximize their ability to be exposed to college coaches.
---
Is my son guaranteed a scholarship after attending 4A?
---
4A cannot guarantee any player a scholarship, financial assistance, or anything related to scholarship money. The only thing 4A can offer is playing time and opportunity to play in front of college coaches. Those coaches maybe D1, D2, D3, Junior College or NAIA. Players will earn playing time by how they practice and are not guaranteed to play in every game or event that 4A plays in. 4A will give your son every chance to be successful in attaining the college scholarship he wants but much of this will be determined by his determination in skills training, performance training, at practice, and in-game performance.
---
---